We would like to thank the Slowey family, who for the second year running have undertaken a huge fundraising effort on behalf of the Lewy Body Society.
They have been raising money in memory of their mum and gran, who passed away in March 2017 aged 80, having been diagnosed with Lewy body dementia four years previously.  The main event of the year was a race night, which raised £2,500, and was once again held around the time of their gran's birthday on 14th November. The younger generation has also helped raise funds, with family friends Charli and Laura setting up a Facebook fundraiser for their 21st birthdays which raised £700.
In total, the family raised £3,785 this year, which on top of the £3,650 they raised in 2017, makes a grand total of nearly £7,500.   This is a fantastic achievement and our sincere thanks go to all the family members for their efforts, and to all their friends and neighbours who have contributed.
Speaking on behalf of the family, Jacqueline Slowey Stewart said:
"We are delighted to be able to do this in memory of our mum and gran as her whole life was devoted to helping others and is such a fitting legacy to do on her behalf.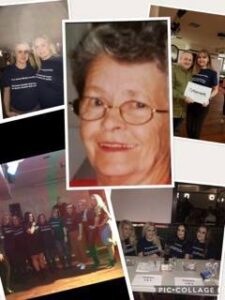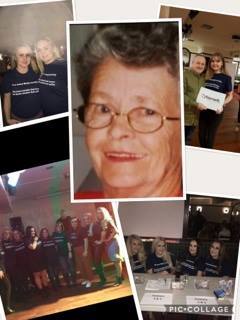 The money raised will help the Lewy Body Society to fund much-needed research into Lewy body dementia.  The studies we fund at top universities help us to understand the causes of the disease, and identify better ways to diagnose and treat it in future.
If you would like to support for the Lewy Body Society and would like a fundraising pack with leaflets and other materials, please contact us.