The Lewy Body Society, established in June 2006 in the UK, was the first charity in Europe exclusively concerned with Lewy body dementia. Our mission is to raise awareness of the disease and to support people living with the disease and their carers. We produce a popular guide to Lewy body dementia which you can download or order on this site, and you can also access support and information via phone or email. We also fund research to try to improve the diagnosis, treatment and care for Lewy body dementia, and to date have funded over £1.8 million in research studies. You can find out more about our research programme on this site.
Who's who
Patron
Miss June Brown MBE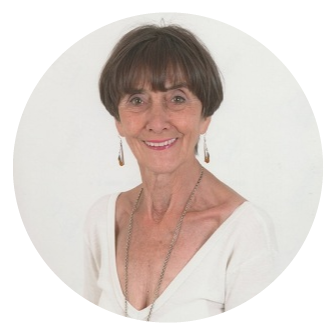 "I became Patron of the Lewy Body Society because my husband, Robert Arnold, died of Lewy body dementia. The charity was founded so that more people become aware of this disease and how different it is from Alzheimer's and indeed, Parkinson's disease with which Lewy Body sufferers often share symptoms.
It is extremely important that the cause of dementia is correctly diagnosed as different diseases require different treatment. The wrong drugs can be potentially very dangerous.
I think the Lewy Body Society is so important because it is the only organisation in all of Europe dedicated solely to this disease, providing information and sponsoring research. It is imperative that more research is done in the hope of prevention, better treatment, and ultimately, a cure."
June Brown MBE
Click the button to read our values
Chair
Ashley Bayston
Ambassadors
Conor McGinn MP
Ken Clasper
Lesley Magee
Chris Leek
John O'Doherty
Chris Maddocks
Trustees
Ashley Bayston
Paul Moynagh
Dr Lynne Corner
Sandra McDonald
Carol Bewick
Dr Elizabeth Bewley
Douglas Patterson
Specialist Advisory Committee
The Specialist Advisory Committee (SAC) is a multi-disciplinary team of health and social care professionals who are responsible for reviewing all grant applications and advise LBS on its workplan, adding credibility to the charity and providing expert input on specific pieces of work (e.g. content of information pack). Current membership is:
Prof. Alistair Burns – National Clinical Director for Dementia and Deputy Dean, Institute of Brain, Behaviour and Mental Health, University of Manchester
Prof. Peter Connelly – Consultant Old Age Psychiatrist, Murray Royal Hospital
Prof, Paul Francis, Professor of Neuochemistry, University of Exeter and Kings College London
Baroness Sally Greengross – Chair, All Party Parliamentary Group on Dementia
Fiona Lindop – Specialist Physiotherapist, London Road Community Hospital, Derby
Prof. John O'Brien – Foundation Professor of Old Age Psychiatry, Department of Psychiatry, University of Cambridge
Dr Jill Rasmussen – Joint Clinical Champion for Dementia, Royal College of GPs (SAC Chair)
Dr John-Paul Taylor – Welcome Trust Intermediate Clinical Fellow, Institute for Ageing and Health and Honorary Consultant in Old Age Psychiatry, Northumberland, Tyne and Wear NHS Trust
Rachel Thompson – Consultant Admiral Nurse, Lewy body dementia
Dr Zuzana Walker – Professor of Psychaitry of the Elderly University College London and Essex Partnership University NHS Foundation Trust.
Dr Marzena Kurzawa-Akanbi – Research Associate, Institute of Neuroscience, Newcastle University