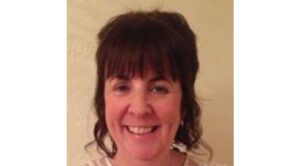 The Trustees of the Lewy Body Society are delighted to announce that Jacqui Cannon, who has heroically and successfully served as the volunteer CEO of the Society since 2010, has accepted our offer for her to assume this position on a full-time , remunerated basis.
Jacqui, who sadly lost her father, Joe, to dementia with Lewy bodies 6 years ago, has worked tirelessly for the Society since its early days, taking on increasing responsibilities first as secretary-treasurer then as CEO pro tem which turned into a permanent position which she did the effectively and efficiently on top of a full-time job, caring for her disabled mother and serving as treasurer of her church. She is unfailingly optimistic and never complains about any of the huge responsibilities she bears.
Jacqui has 30 years experience as a senior business analyst with major companies including Accenture and United Utilities. In keeping with the LBS' policy of not having paid employees, she will be undertaking the job as an independent contractor working from home. This will not only allow her to be available for her mother but will enable the charity to continue operating without the expense of renting a physical, bricks and mortar office. Hudson House is a virtual office which receives and forwards post and telephone calls and will continue so to do.
Experience, expertise and dedication make Jacqui especially qualified for the job. But most importantly, unlike many professional charity workers, this will not be a mere stepping stone on her career path but the fulfillment of a passion to help Lewy body dementia become a thing of the past. She has no agenda other than the success of the LBS in helping achieve this goal. Five years from now, when other charity workers will have moved to different organisations, Jacqui – and all of the other current Trustees on the Ops Team – will still have tragically lost a parent to this cruel disease.
Ashley Bayston