The London Marathon returned on 3rd October, with the first full-scale race for two years.  Around 8,000 runners took part, with many more running a virtual marathon in locations across the UK.
We were only able to secure a single entry in the race this year, but we were delighted that it was taken up by Damian Bailey, who ran in memory of his grandad Maurice Shiels.  Damian has done a brilliant job in raising awareness of Lewy body dementia, and has raised nearly £5,000 via his fundraising page and offline donations.
"Grandad Maurice was my best mate and biggest supporter. In April 2014, he was placed into temporary respite care and subsequently diagnosed with Dementia with Lewy Bodies. After going into dementia respite care, he ended up in permanent care at Bentley Manor care home (Crewe). He passed away on the 13th December 2019.

For all those that knew him, he was a man of few words and he was, in every sense, the kindest of men. Even after his diagnosis, he never lost that spirit, that turn of phrase or that sense of humour that had long defined his character.

I am honoured and humbled therefore to be running the London Marathon later this year for a charity doing so much to raise awareness about an illness that affects so many yet isn't talked about nearly enough – the Lewy Body Society."
We had a further three runners who secured their own places in the race.  They are
Kelly Davies, running in memory of her dad Graham Davies. You can view her fundraising page here.
Simon Chapman, running in memory of his relative Peter Anderson. You can view his fundraising page here.
Josie Evans . You can view her fundraising page here.
A further three runners also took part in the virtual London Marathon.
Nick Aldworth lost his dad to Lewy body dementia in 2020. You can view his fundraising page here.
Jeraldine Neill, running in memory of her dad Colin Smith. You can view her fundraising page here.
Mairi Robertson Carrey, whose route is starting on Scarista beach in the Isle of Harris, Outer Hebride – You can view her fundraising page here.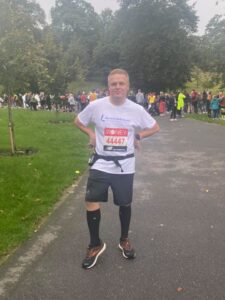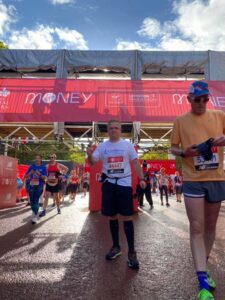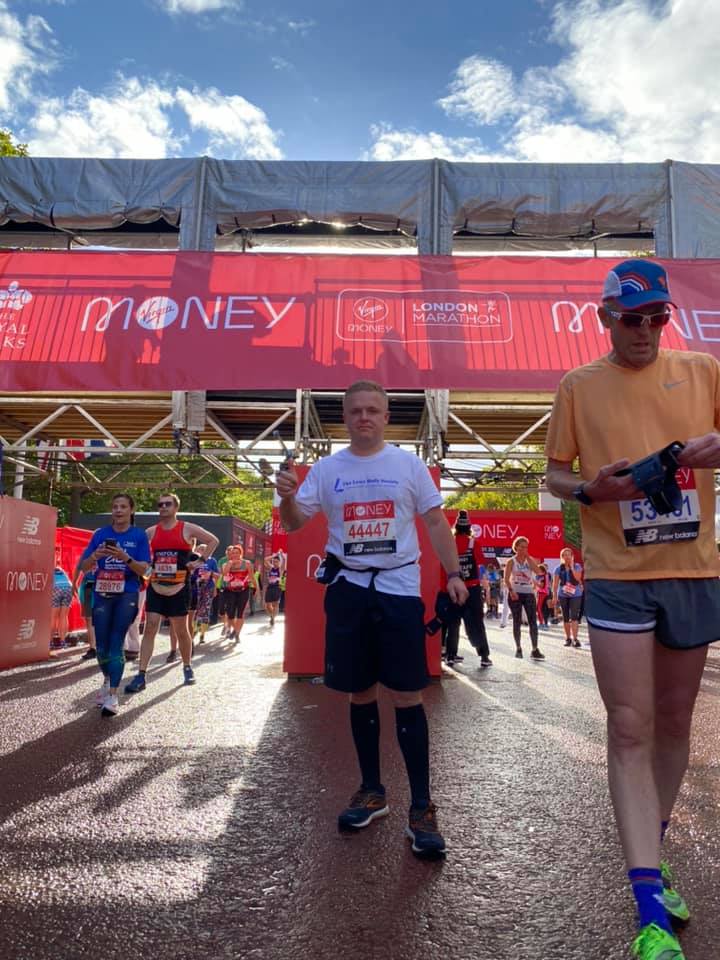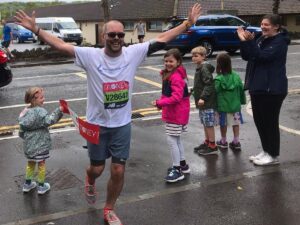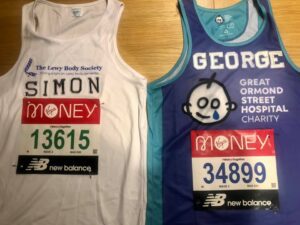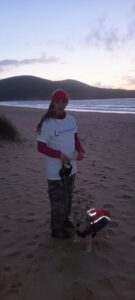 We would like to say a heartfelt thank you to all our runners, their friends and family who supported them, and everyone who has sponsored them.  It is through events like this that we raise vital funds to support our research programme, helping to improve the diagnosis and treatment of Lewy body dementia.
If you are interested in taking part in a race, we regularly advertise spaces through our social media channels and email newsletter. You can also organise your own events, such as a sponsored walk or coffee morning. We can provide a free fundraising pack with a t-shirt, leaflets etc.  Contact us to discuss your requirements and any way we can support you.