When we were contacted back in March and asked if we wanted to be the charity partner for this year's Showtime Challenge 48-hour Musicals performance of Singin in the Rain, we naturally jumped at the chance.
48-Hour Musicals is an initiative that has been going for 15 years, established by producer Ian Haig.  The premise sounds simple – a team come together to rehearse and perform a West End musical in just 48 hours – but we were soon to discover the huge amount of work that goes on in advance, involving nearly 200 people giving up their time and talents for free.
As charity partner we will get the profit from the ticket sales, programmes and raffle ticket sales, plus donations through a team Justgiving page. We were chosen this year as the musical director for the show, Leigh Thompson, had recently lost his grandmother to Lewy body dementia.
Over the summer we worked with the producers to publicise the event, while they held auditions and cast the performers, gathered raffle prizes and recruited a number of famous names to help out. Cast members were given a script and music but forbidden from rehearsing with anyone else from the show.
On the night of the show there was a great buzz as soon as the doors to the Adelphi theatre opened. Several of our team were on hand to sell programmes and chat to those attending. Lots of people told us about their personal connection to Lewy body dementia.  The 48 hours of rehearsals sounded like an intense and exhilarating experience, with just short breaks for the team to eat and sleep!
Julian Clary hosted the event, and there was a video appearance from Bernard Cribbins during the show. We were also delighted to receive supportive tweets in advance from Stephen Fry, Fern Britton and media coverage on shows such as Jeremy Vine, Talk radio and BBC Radio Solent. Sponsorship was kindly provided by ABRSM.
The performance itself was incredible, with dancing, singing and acting worthy of any top West End show. The costumes, set, lighting, choreography and music (with an orchestra hidden away off set) demonstrated the quality of the team that had volunteered to help. You can read a review here which sums it up brilliantly.
We don't yet know how much money has been raised but it will be at least £10,000, which will make a huge difference to a small charity like us and help fund much-needed research into Lewy body dementia. And just as importantly, many more people will have heard of the disease and our work, thanks to the efforts of the entire team to promote the event and the Lewy Body Society.  We are incredibly grateful to have been given this opportunity and give our heartfelt thanks to every single member of the cast and crew for helping to shine a light on Lewy body dementia.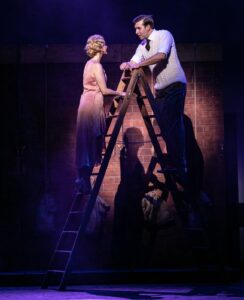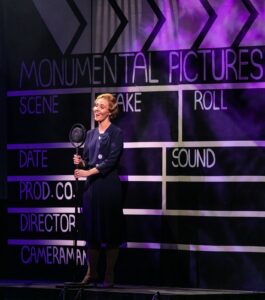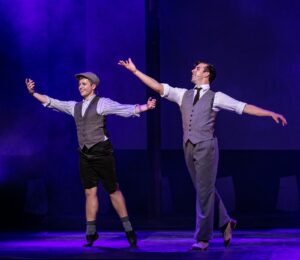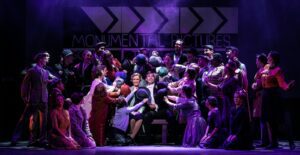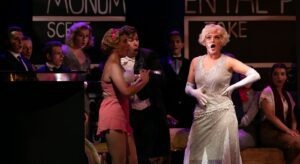 Photos: Darren Bell
Lighting Design: Ben M Rogers
Set Design: Christina Cammarota
Costume Design: Bronya Arciszewska