Sandra McDonald, the former Public Guardian and Accountant of Court for Scotland, has been appointed as a Trustee of the Lewy Body Society.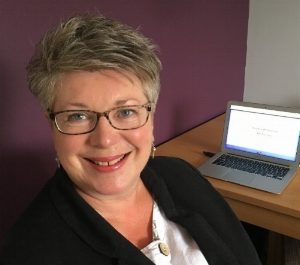 Sandra brings valuable skills and experience to the Board of Trustees, having headed up the 80-strong Office of the Public Guardian from 2004-2018.
The Public Guardian supports and supervises those appointed to administer the affairs of mentally incapable persons.  During Sandra's time in office, the use of Powers of Attorney and Guardianship rose by more than 400 per cent. Scotland was the first country in the world to create a Public Guardian office and the model has been followed by many countries.
Prior to joining the Office of the Public Guardian, Sandra was Director of the Marie Curie Cancer Care Hospice in Edinburgh. She started her career as a nurse, was a sister in Intensive Care, before progressing to a specialist cancer nurse post. She then undertook a public sector management diploma and held several NHS management posts, during which time she undertook a law degree and legal training, completing her NHS career as an in-house legal advisor to a large university teaching hospital.
Sandra now runs EX-PG Ltd, a consultancy offering training and advice in the area of mental capacity.