Please note there will be no grant round in 2023. However we have launched the June Brown Essay Prize with 3 prizes of £500, and a Travel Bursery scheme which will fund up to £500 for researchers to present at a conference.
One of the main objectives of the Lewy Body Society is to fund clinical research, to help understand the causes of Lewy body dementia, and further advance the diagnosis and treatment of the disease. We have funded projects since 2007 and work with some of the top universities in the UK.
To ensure that we fund the best quality research into Lewy body dementia we have a thorough peer review process which follows guidelines set out by the Association of Medical Research Charities.
Our Specialist Advisory Committee ensures that we make objective funding decisions that comply with our research strategy.
The members of the Specialist Advisory Committee are 15 UK-based experts who review all our applications for grant funding, along with input from expert reviewers from across the world. A list of Members of our Specialist Advisory Committee can be found here.
Our Research Strategy sets out our objectives for research, and the process for deciding grants. It can be found here.
Grant Application Process
Further information
Our 2022 grant round is now CLOSED.
We welcome applications for projects that will increase our understanding of Lewy body dementia as well as improving care
for people living with this condition and their families and carers.
Opening date: Wednesday 26th January 2022
Deadline for applications: Thursday 14h April 2022 at 12 noon
Decisions and Start Dates:Most funding decisions will likely be communicated in October 2022.
Application forms are available via: https://www.lewybody.org/wp-content/uploads/2022/01/LBS-Grant-Application-Form-2022_1.0.docx
We support the principle of using animals in research when it is necessary to advance understanding of health and disease and to develop new treatments. This research only takes place where there is no alternative available. All AMRC member charities support this principle, as outlined in this statement.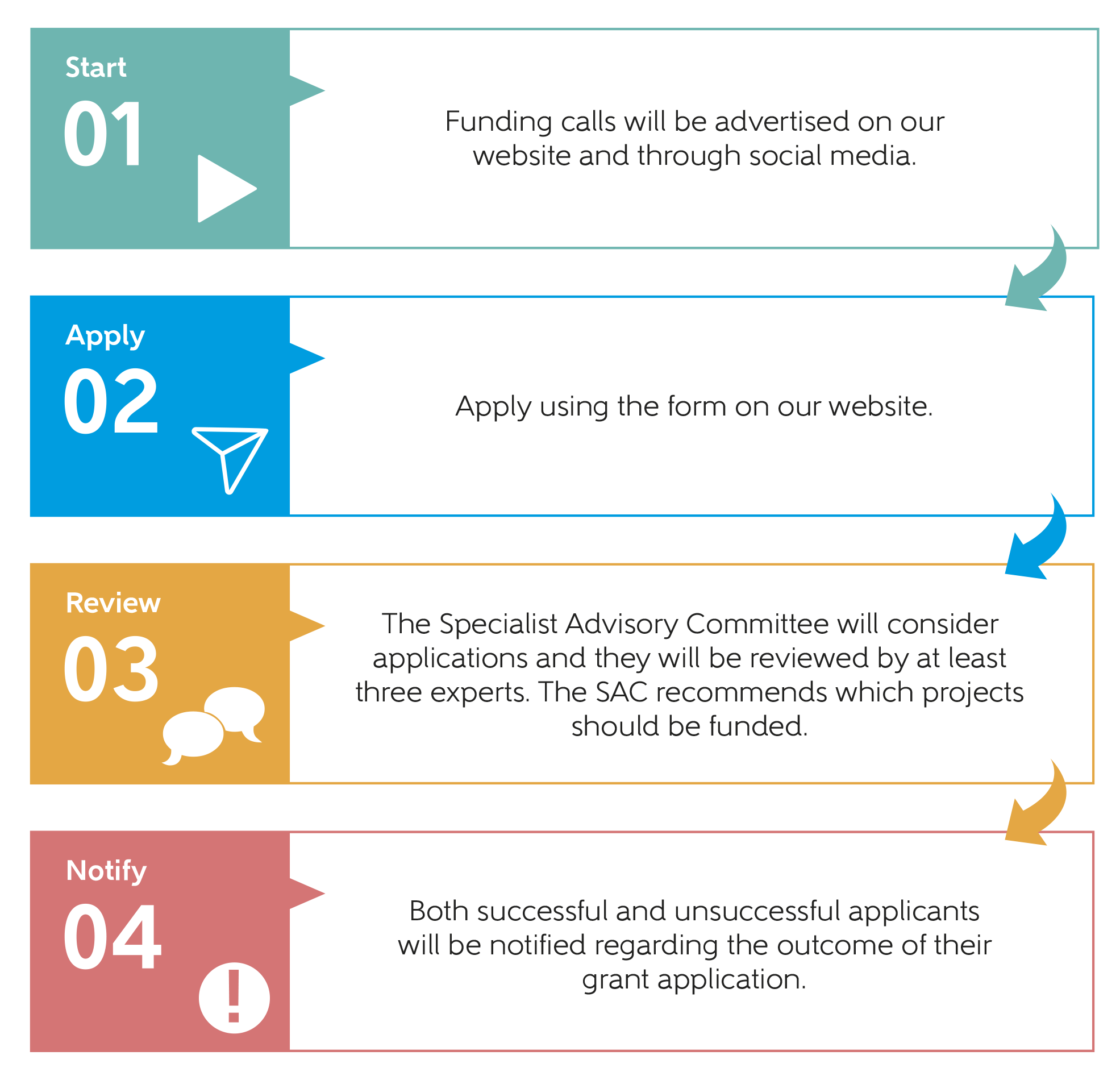 For enquiries regarding grant applications, please contact us for an informal discussion with our Chief Executive: email: info@lewybody.org or telephone (+44) (0)1942 914000