In a personal and moving blog, Nick Aldworth has written about losing his dad Richard to Lewy body dementia two years ago and the impact it had on him, his mum and his family.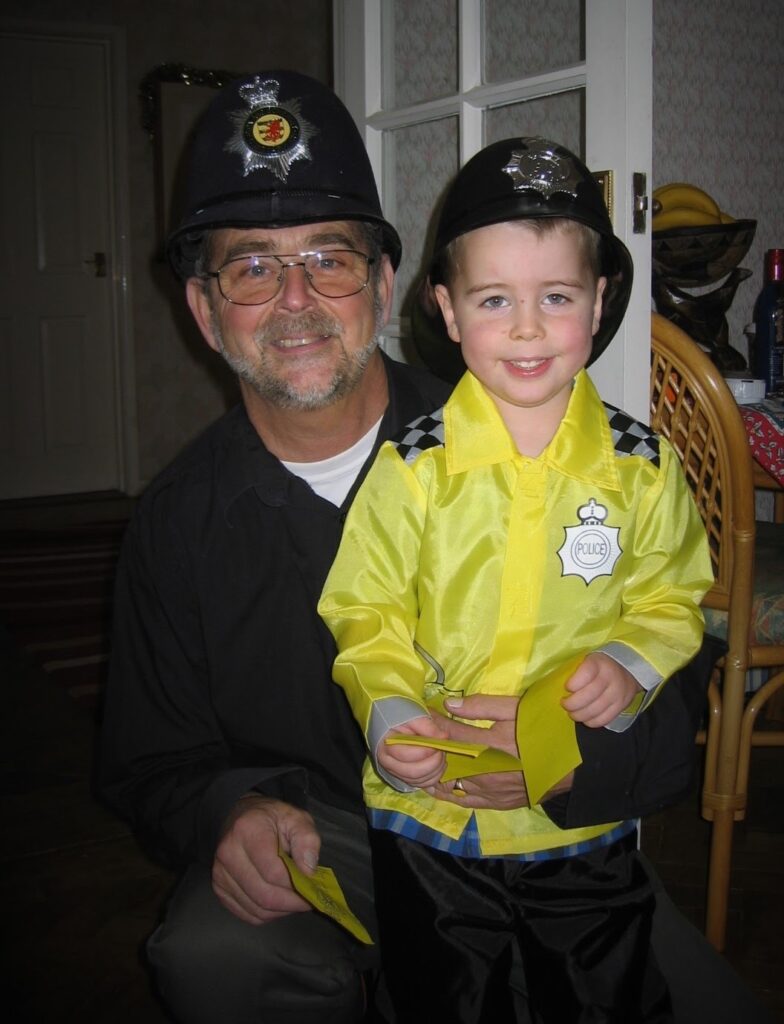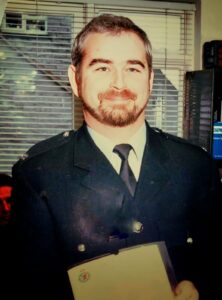 I faced a bit of a personal battle during Lewy Body Dementia Awareness Week. We lost my Dad – Richard Aldworth – to Lewy body dementia two years ago, but the circumstances at the time made it difficult for me to discuss it publicly and thus 'raise awareness'.
Firstly, the obvious. It was a tragedy for me and my family. My mum in particular. It's not that I mind talking about it. I actually found it helpful that friends and colleagues knew a bit about what the family was going through at the time. But it was a painful experience, a very private time, and I'm never really sure what the point in talking about the specifics is. I'll come back to that.
Secondly, we lost Dad in 2020 and it was dreadful, but who didn't have a dreadful 2020?  I maintain that Mum had a worse year than anyone I know, but even she could see that everyone was struggling with their own personal battles. Anyone who lost a loved one during times of Covid has a deeply painful story to tell; sometimes just hearing or reading them felt like a competition.  My sister is a teacher and my brother's partner is a nurse. Between the three of us we have seven school age kids. We were all very aware of the physical and mental challenges that people were going through just from Covid, yet alone those dealing with bereavement.
Thirdly, the circumstances around a death from dementia, particularly Lewy body dementia, are so, well, weird that it is very difficult even begin to imagine how people will react.  The last time I saw my dad in person he was wearing a pair of slippers on each foot while running a newspaper under the tap in his nursing home bathroom. It's difficult not to see humour in that – my eight-year-old found it hilarious – and I don't mind if it brings a smile to people's faces. But Dad, PC Aldworth, was a proud policeman of more than 30 years. I'd much rather tell you about the communities he supported, the bad guys he put away and the potential bad eggs he turned good with his youth club work.
My mum survived with no proper sleep for more than six months before we had to move Dad into care. He was having hallucinations, panic attacks, attempting to run away, and towards the end would wake up failing to recognise his home or his wife of 50 years. Mum was seeing a personality change in her husband that no one should have to witness and was showing such incredible patience, love and care of the sort that surely wasn't intended in their wedding vows 50 years previously.
Mum was a nurse for the best part of 50 years, initially working for the NHS, then as a dementia nurse, eventually running a small and successful chain of nursing homes into her 60s. Mum and Dad worked alternate weeks on night duties for many years to afford to bring up three very lucky kids and send us all off to university. I'd much rather tell you why they're both heroes to me than talk about the last three years of dad's life.  It's just not a fair representation of my family or our fortunate upbringing.
Lastly, it's a subject rife with uncomfortable truths and even perceived taboos. Dad was a brave man who died scared. He was the gentlest copper in the world who displayed raw aggression in his final years. He was a man renowned through his life for talking to anyone, endlessly, who lost all his confidence and eventually the power of speech entirely. He was a police advanced driving instructor who became a danger to himself and others on the road. He was a wonderful Grandad who we eventually had to prevent meeting with our kids.
Mum in particular dealt with all these challenges and many more with such dignity, such courage, and such selflessness but I'm still not 100% comfortable sharing. She set the standard for the family though. So why am I sharing?
Well, the world does need to be more aware of Lewy body dementia. It is frequently misdiagnosed or diagnosed too late. Those hallucinations and the personality changes, alongside sometimes months of relative 'recovery' means it can bring particular mental brutality lasting months and years. It can bring terror for the sufferer and those around them. It requires a different type of care and a whole new level of understanding. So many people think that dementia is losing your keys, losing your physical faculties or just Parkinson's extreme. I'm sorry to say that it can be so much worse. I had no idea even three years ago, but we now know that Dad was starting to show symptoms ten years before he died.
Through the course of Dad's illness I met a handful of people when out in public who clearly knew what Dad, and we, were going through. Their kindness brings a tear to my eye just remembering those occasions; potentially horrific memories turned into heart-warming ones.  Dad unknowingly barged himself through a queue at a summer fayre once and, as I was busy making apologies, a lady approached me with a bottle of water and asked if I thought he'd benefit from hydration.  I lost him once in a farm shop and caught him talking nonsense to a young chap on the till about a town (that never existed) being knocked down on this site. The lad was listening patiently, not scared, not patronising, just patient. The more people that understand, the better.
Also, I didn't need to talk about it at the time because I had my own support network. An immediate and extended family supporting me, colleagues who did the same. A mum who'd been a dementia nurse for long enough to understand what was happening even if she had trouble accepting it. A job that gave me security, support and an alternative focus when I needed it most. Not everyone is that lucky. If anyone does want someone to talk to it's important to know that there are people out there and there are people who understand what you might be going through.
I'll finish with a link to the article by Jane Sigaloff that prompted me to write this: My father and Lewy body dementia.  It was published in Lewy Body Dementia Awareness Week last year and reprinted in the Telegraph. This beautifully but brutally written piece is someone else's story, but it's everything our family went through. I so wish I'd read it five years ago. We couldn't have changed much of what happened or what we did, but this would have made so much sense of the things we'd experienced with Dad. It's only a ten-minute read and I hope you'll never need it. But it can't harm to take ten minutes of your time, to help understand a disease few people have ever heard, but could affect any of us.