The Lewy Body Society, the only UK-based charity dedicated exclusively to Lewy body dementia (the second most common type of dementia in older people), has welcomed three new members to its Board of Trustees.
Liz Bewley, Carol Bewick and Doug Pattison join The Lewy Body Society as it celebrates 15 years since it was founded as a charity. During this time, it has funded nearly £1.4m in grants for research, helping to improve the diagnosis and treatment of Lewy body dementia.  It has also raised awareness of the disease and supported thousands of families through its information products and 1:1 advice and support.
Ashley Bayston, Chair of The Lewy Body Society Board of Trustees, welcomed the new appointments:
"I would like to welcome Liz, Carol and Doug to our Board of Trustees and thank them for their commitment to Lewy body dementia research and support. I'm confident their range of experience – both professional and personal – will complement the skills of existing trustees and help to guide the next stage of our development.

"We are a small charity which has grown steadily in influence and impact, supported by a dedicated team of trustees, a small number of paid roles and lots of dedicated supporters. Lewy body dementia remains relatively unknown and too many people lack the right diagnosis, information and treatment.  I look forward to working with Liz, Carol and Doug to help us change that."
Biographies of the new Trustees are below.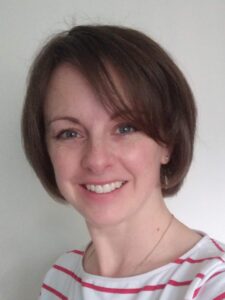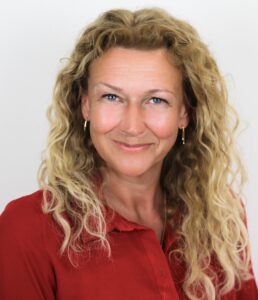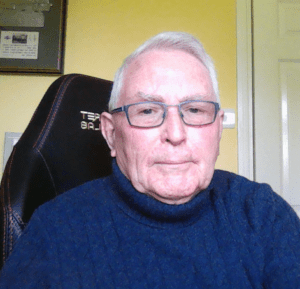 Liz Bewley
Dr Elizabeth Bewley is originally from Newcastle, but has spent the majority of her life 'down south' and currently lives in Hampshire. She has a husband, two young children and a dog – never a dull moment!
Liz is a Doctor of Occupational Psychology which explores the psychology of people at work. She has been part of the Civil Service for over 13 years and has been fortunate to conduct research and analysis for the Royal Navy and Prison Service, as well as leading and developing strategies for the broader Government Social Research profession.
Liz is delighted to be joining the Lewy Body Society as a Trustee. As with many people, the first experience she had of Lewy Body Dementia was when her father was diagnosed with the condition in 2017 after a long period of uncertainty and worry. From that point on, Liz has been keen to find opportunities to raise awareness of the disease and support others in the same situation. This has included dusting off her performing arts experience and auditioning and performing in the 'Showtime Challenge: 48-Hour Musicals' in Oct 2019 all in aid of The Lewy Body Society.
Carol Bewick
Carol Bewick is Director of Membership Engagement and Communications at the Association of Medical Research Charities (AMRC) – the membership body for the UK's unique medical research charity sector.
It was through her work at AMRC that she first came across the Lewy Body Society and grew to admire their unique work and passionate approach. She believes this is a charity many could learn from – filling an unmet need which gives hope for the future.
Her background is in communications and engagement across sectors – from the Metropolitan Police Service to the Arts Council and the nuclear industry to NICE, she has specialised in leading at times of crisis or change. She has worked in agency, private, public and charity sectors as well as running her own company. She joined the charity sector in 2012 and has never looked back.
She is a carer and has volunteered as an involved person and patient advocate.
Douglas Pattison
Douglas (Doug) has considerable experience in the field of dementia. His late wife experienced dementia with Lewy bodies and he was her primary carer for five years. During that time, he was a volunteer with Meon Valley Carers, a Hampshire group working in his local area near Winchester. Challenged by the needs of service users and encouraged by his elder daughter, who is a Lead Dementia Practioner, he successfully applied to the Royal College of Psychiatrists as a Carer Representative on the Memory Services National Accreditation Programme (MSNAP). This programme operates on a peer group model aiming to improve provision for dementia within the NHS. Subsequently he was appointed to the College's Accreditation Committee which is the senior body deciding on accreditation of Memory Clinics.
His background is in Special Educational Needs. Initially a teacher he was Adviser for Mainstream Special Needs for two county authorities and a major children's charity. He also trained post graduate teachers in special education and was an Education Officer for Special Needs in a Metropolitan Education Authority. Before teaching he worked in industry and local public transport.
The younger of his two daughters is an established author, having previously been a journalist. Like her sister, she has a keen interest in dementia and is an excellent source of topical information in the field.
Doug is an enthusiastic cyclist and has completed many long-distance rides, including coast-to-coast across the United States.