We were delighted to work with a team of academics – Rimona Weil (UCL), Claire O'Callaghan (The University of Sydney) & John-Paul Taylor (Newcastle University) – to host the Lewy Body UK 2021 Scientific Conference on 15th June.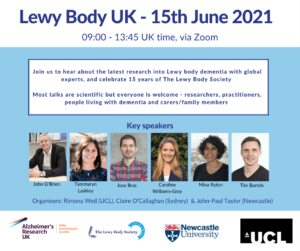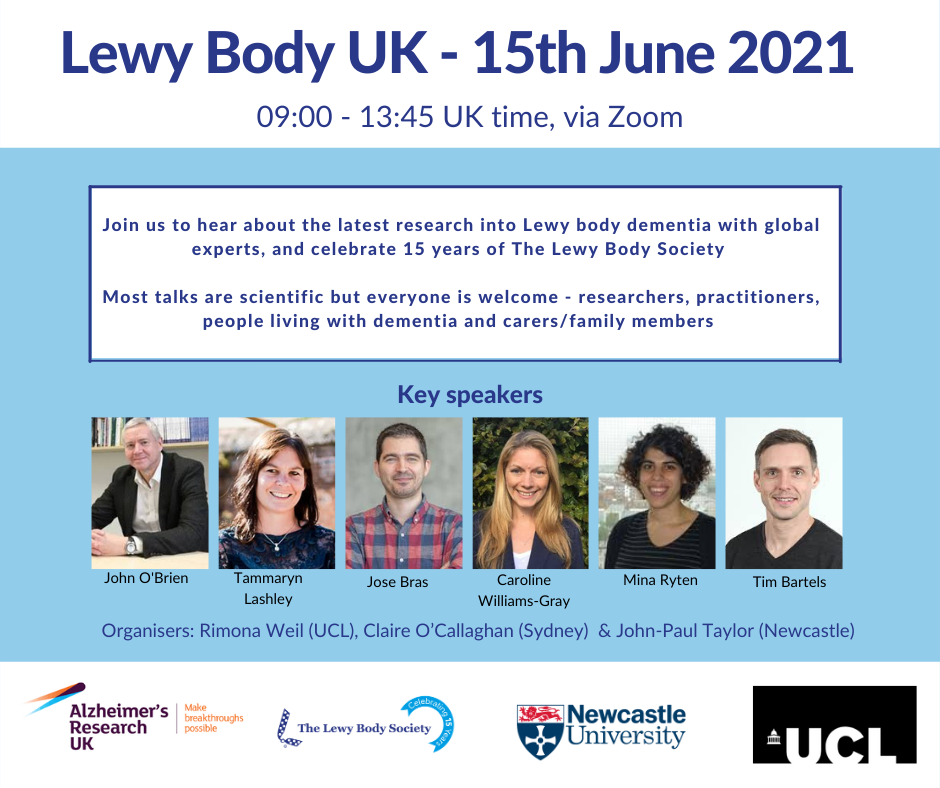 With 15 speakers in total, some from as far away as Australia and the USA, it was a very informative and interesting day covering all the latest developments in Lewy body dementia research.
Lewy Body Society Ambassador Chris Maddocks also spoke, giving a first person account of living with Lewy body dementia, and urged the audience to continue focusing on researching better diagnosis tools and treatments.
Although the event was held online this year, there was excellent engagement from audience with lots of questions and comments for the speakers.  We would like to thank everyone who participated.
The conference was recorded and will be available for viewing until Friday 2nd July 2021.  You can access the recording – which is split into 3 sessions – via our YouTube channel here.