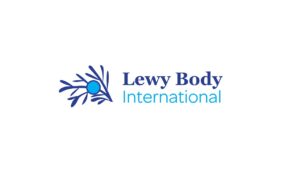 We are delighted to announce that along with international partners we have launched an umbrella organisation called Lewy Body International.
The aim of the group is to promote awareness and knowledge of Lewy body dementia globally through a network of dedicated LBD organisations.
When The Lewy Body Society was established in 2006 we were the first organisation in Europe to focus exclusively on Lewy body dementia. Since then we have been joined by organisations in France, Ireland and Spain, and along with those in the USA, Canada and Australia we now have a global reach.
All the member organisations were involved in organising the International Lewy Body Dementia Conference 2022 in Newcastle, and following that event it was decided to formalise the coalition to enable us to continue working together on our shared objectives.  The Lewy Body Society will provide the secretariat and further updates will be shared here and on the Lewy Body International website http://lewybodyint.org/.
You can also follow us on twitter at @lewybodyint and email lewybodyint@gmail.com with any queries.
Members
Lewy Body Dementia Australasia 
Lewy Body Dementia Resource Centre, USA
Mission 
To promote awareness and knowledge of Lewy body dementia globally through a network of international dedicated LBD organisations.  Sharing information and expertise in order to improve the lives of people affected by LBD throughout the world.
Though the missions of our individual member organisationsmay differ in focus, (i.e.education, research, carersupport) our common thread is promoting awareness and improving people's lives.
Provide community focus worldwide for those living with Lewy.
And educate health care professionals, the general public, and those in decision-making positions about Lewy bodies.