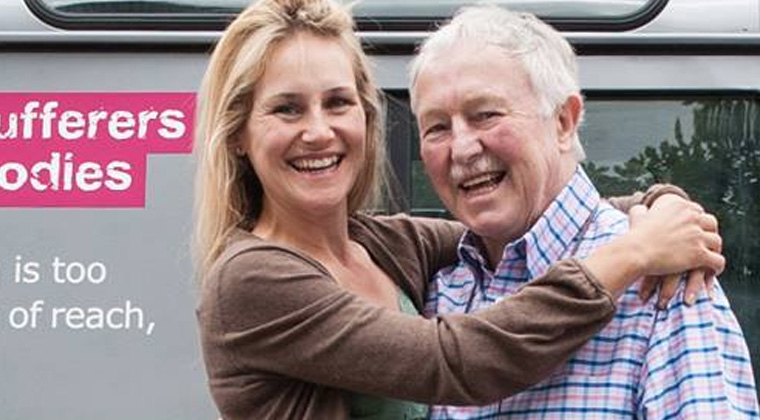 Kate Fellows, whose father has Lewy body dementia, climbed Mount Kilimanjaro in Tanzania in January to raise funds for the Lewy Body Society.
She says, "With the incredible support of family, friends, people I have barely kept in touch with over the years, and total strangers on the street, I have now managed to raise over £7,058.51 for The Lewy Body Society. I never imagined I would smash my fundraising target of £5,000 and it is a testament to how many people's lives are touched by dementia. I know it has been hard for my Dad having his disease made public through my fundraising efforts, but he is very proud of me and has been touched by the support I have received.
"Before I departed for Tanzania, I left him with a copy of all the messages of encouragement that had come in with the donations and I believe he was able to really see how many people love and respect him, and wish him well. For me, that was the absolute best result from all my efforts.
"He wanted to make this personal message to you; "Thank you for your kind words and for supporting my daughter in her quest to raise money for The Lewy Body Society".
"I would also like to say a big big thank you for all your support – whether you have made a donation or put up with all my facebook posts – THANK YOU!"
Everyone at the Lewy Body Society is so grateful to Kate for taking on this challenge to raise awareness and money that will support others affected by dementia with Lewy bodies. You can find out more about Kate and how she tackled this huge challenge on her Kate v Kili website and her Facebook page — and you can still make a donation through herJustGiving page. Thank you to Kate and all those who spurred her on!