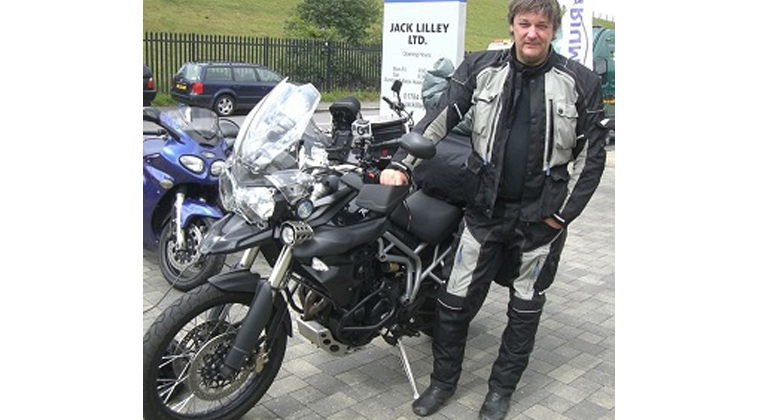 We raise most of our funding through our members and their families doing all sorts of sponsored activity and fundraising events.
Think about anything you enjoy doing in your spare time, it can be a fantastic way to fundraise and show your support for the Lewy Body Society. Here are some of the ideas:
Coffee Morning
Car washes
Cake sale
Jumble sale -Get friends together and ask them to donate unwanted presents
Marathon Running
5k or 10k Running
Long Distance Walking
Long Distance Bike Riding (see Phil and bike-right)
We can help you with posters, invitations, provide copies of our brochure. Just by getting people "talking" about DLB you are promoting awareness. Whatever you enjoy doing can be turned into a fundraising event.
Extreme Fundraising
London to Bangkok by Motorcycle
Phil Evans, a 48 year old Welshman from London, rode his Triumph Tiger 800 XC from London to Bangkok in May 2011. He did this in memory of his late father John Evans who suffered from Lewy Body Dementia.
Hannah Skydives for Lewy Body
On June the 4th 2011 , Hannah Bradley launched herself out of a plane at 13,000 ft, soaring over Netheravon, near Stonehenge. She funded the jump herself so that all money raised goes to The Lewy Body Society. Hannah's Grandad was diagnosed with Lewy Body Dementia a couple of years ago.