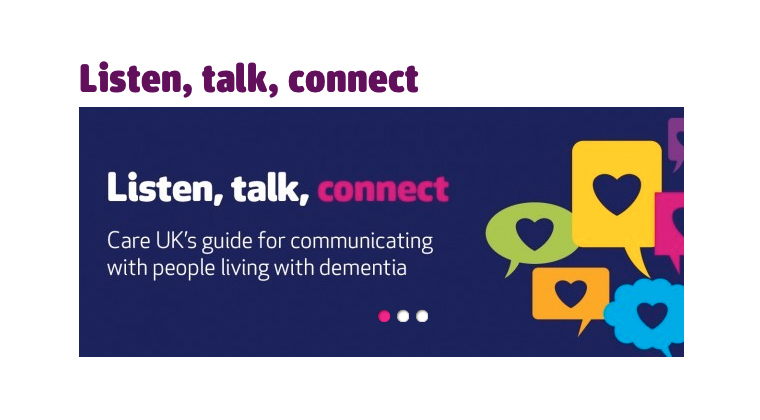 Care UK has produced a 'Listen, Talk, Connect' guide to help carers of loved ones with dementia.
Listen, talk, connect has been put together by colleagues and those with personal experience of caring for loved ones, to assist relatives, friends and carers to continue having meaningful conversations with anyone living with dementia.
Click here to visit their site OR to download the guide please click here.