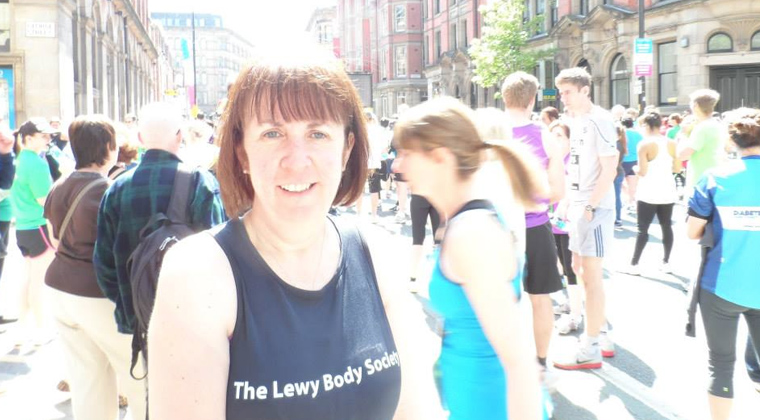 The Lewy Body Society CEO Jacqueline Cannon, declared the BUPA Great Manchester Run a "fabulous, fabulous day!" after running the race for the second year in memory of her father, whom she lost to Lewy Body Dementia in January 2010.
Jacqui reports, "It was very hot on the course today and I am just glad that I finished. I managed to get the announcer at the start of the Pink Wave to give a mention to The Lewy Body Society…success! I want everyone to understand what Lewy Body Dementia is in the same way they have heard of the other dementias."
Over 40,000 people ran to raise money and awareness for charities large and small.
Jacqui concludes, "There was great support for all the runners from everyone throughout the course. I am so proud that we had runners taking part today, not just myself. Thank you everyone for your support!"
Watch the LBS website and Facebook page for pictures and accounts from the race.
You can still donate to the Lewy Body Society by visting Jacqui's JustGiving page