Each year the Lewy Body Society participates in the UK Dementia Congress. This is an annual three-day conference for anyone interested in dementia care, including people living with dementia and carers, and this year it was held at Doncaster Racecourse.  
It is attended by a wide range of medical professionals (such as nurses, occupational therapists and psychologists), as well as charities, researchers and people working in care and support services. There are lots of workshops, presentations, exhibition stands and opportunities to share good practice about dementia care across the country.
We had an exhibition stand and aimed to talk to as many people as possible about Lewy body dementia, to improve understanding and awareness of the disease.  We gave out copies of our information materials and talked to people about our services and research funding.
We also gave a presentation in which our Chief Executive Jacqui talked about how it is so important that the different sub-types of dementia are recognised, and promoted our work with Join Dementia Research and the Admiral Nurse Dementia Helpline.  The room was packed and we hope everyone enjoyed it.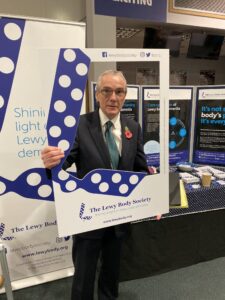 Professor Alistair Burns, National Clinical Director for Dementia at NHS England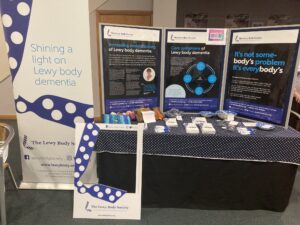 Our exhibition stand
A packed room for our presentation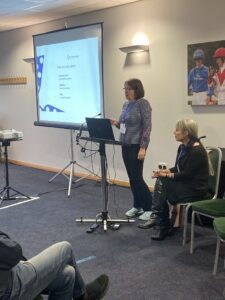 LBS Chief Executive Jacqueline Cannon